The Deal You're Buying from a CoupRecoup seller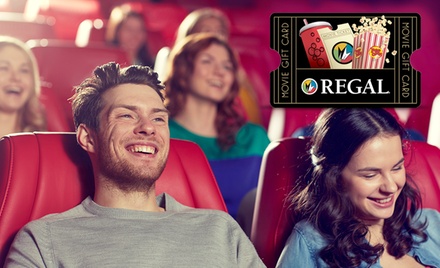 Click here to see full details.
Expires Dec 30, 2023
Notes from seller:
Regal Premiere Movie Ticket
Regal Premiere Movie Tickets are perfect for a night out, gifts, rewards, incentives, and employee perks, they are redeemable at any of Regal theatres nationwide.
Regal Premiere Movie Tickets can be redeemed at the theatre box office, concession stand, Kiosk, Regal Mobile App, or at REGMovies.com. Convenience fees apply when redeeming on the mobile app or website.
Fill out this form to contact the seller directly
(Have questions? See our Buying FAQ to the left.)