The Deal You're Buying from a CoupRecoup seller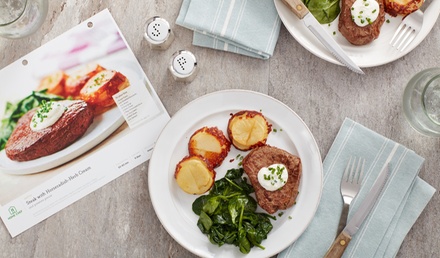 Click here to see full details.
Expires May 25, 2022
Notes from seller:
After you complete your taste preferences, select the meals you want to cook and Home Chef will deliver the ingredients and instructions you need to create your home-cooked meals. Each weekly delivery contains easy-to-follow appropriately-portioned ingredients. Meals take about 30 minutes to create. Read more about how the process works here: https://www.homechef.com/how-it-works
New customers only and limit 1 per household; full voucher amount cannot be redeemed for existing customers
=====> Buy Now: https://metagroup.sellfy.store/p/new-home-chef-customers-four-weeks-of-three-meals-for-two-people/
Please write me an email for questing this redemption (
[email protected]
). I will give you the redemption as soon as possible within 12-24 hours via e-mail to you.
Thank you!
Fill out this form to contact the seller directly
(Have questions? See our Buying FAQ to the left.)