The Deal You're Buying from a CoupRecoup seller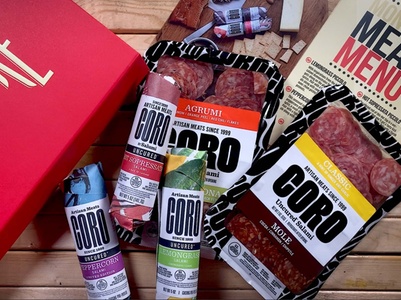 Click here to see full details.
Expires Sep 30, 2022
Notes from seller:
Classic Box Meats & Jams, Crackers, Cheese
Variety of handcrafted meats like salamis, prosciuttos, chorizos, and more
Wisconsin-made Smoked Swiss Cheese
Fig preserves jam
Sonoma Creamery Parmesan Crisps
Balsamic Sweet Onion Jam
Wisconsin-made Smoked Cheddar Cheese
Shipping
Shipping is included.
Most orders ship within 1-2 weeks from the redemption date.
Does not ship to Canada.
Please write me an email for questing this redemption (
[email protected]
). I will give you the redemption as soon as
possible within 12 hours via e-mail to you.
Thank you!
Fill out this form to contact the seller directly
(Have questions? See our Buying FAQ to the left.)